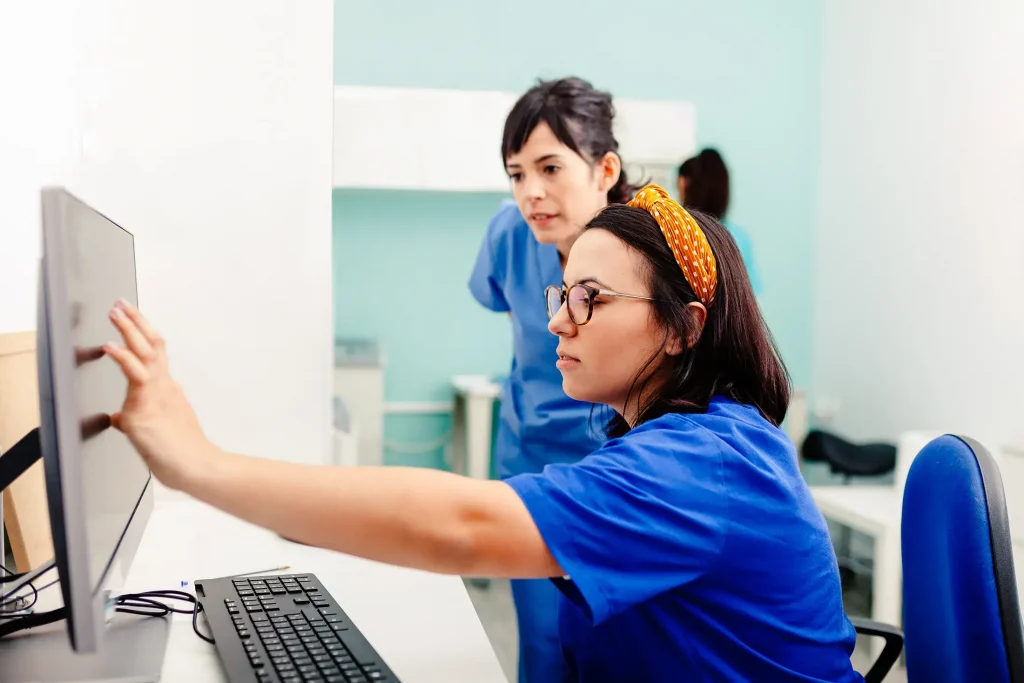 London Health Data Strategy Privacy Policy
We hope that you find the London Health Data Strategy website useful. This privacy policy explains how you have control over the personal information we collect from you when you use our website and how we use this information.  We are fully committed to ensuring that your privacy is protected.
What data do we collect?
You do not have to submit any personal information to use the website. This website only collects personal information that is specifically and voluntarily provided by you. Such information may consist of, but is not limited to, your name, current job title, company address, email address, and telephone.
We may also store and maintain any content that you provide, including but not limited to, postings on any blogs, forums and other social media applications that we may provide.
Whenever you use this website, information may be collected using cookies and other technologies. By using this website, you agree to our use of cookies as described below.
How will we use your data?
At times, you may provide personal information via this site, for example, to gain access to specific content, attend a hosted event, respond to a survey, or request communications about specific areas of interest.
In such cases, the information you submit will be used to manage your request and to customise and improve this website and related services offered to you.
We may also use your personal information to send you promotional materials or communications regarding the London Health Data Strategy that we feel may be of interest to you.
Your personal information may also be used to protect our rights or property and that of our users and, where appropriate, to comply with legal process.
You may at any time request that we discontinue sending you emails or other communications generated in response to your provision of personal information via this website.
Will we share your information with anyone else?
We will only share your information with third parties if:
You specifically request this, such as when you submit information to enquire about jobs or submit a job application
We are required to do so to comply with the law or with the directions of the courts or other authorities
We feel it is reasonably necessary to prevent illegal activity or to protect our interests
We will never sell our user's details to any other organisation or individual.
Information security
We are committed to ensuring that your information is secure. We have in place reasonable commercial standards of technology and operational security to protect all information provided by visitors via this website from unauthorised access, disclosure, alteration, or destruction.
Cookies notice
Whenever you use this website, information may be collected using cookies and other technologies. By using this website, you agree to our use of cookies as described below.
We use cookies to ensure that we give you the best experience on our website. If you continue to use this site we will assume that you are happy with it.
Cookies are text files placed on your computer to collect standard Internet log information and visitor behaviour information. When you visit our websites, we may collect information from you automatically through cookies or similar technology
For further information, visit allaboutcookies.org.
We may use cookies to:
Recognise when you return to the website: To show you relevant content or provide functionality you used before.
Store information about your preferences: To present you with content which is relevant and of interest to you.
Analyse our web traffic using an analytics package: The aggregated usage data tells how many people use our website and what pages they like to visit. This information is used to help us improve the website structure, content and functions.
Cookies do not provide us access to your computer or any information about you, other than the data you choose to share with us.
How to manage cookies
You can choose to accept or decline cookies. Most web browsers automatically accept cookies, but you can modify your browser setting to decline cookies. However, please note that this may affect how our website functions and may prevent you from taking full advantage of the site.
If you are unsure how to do this, use your favourite search engine to look this up using the term 'declining cookies' with your browser name, or contact your local IT support for advice
You can opt-out of having your anonymised browsing activity within websites recorded by Google Analytics. You can learn more about Googles privacy policies and how to opt-out of their cookies by clicking here: http://www.google.com/analytics/learn/privacy.html
Google Analytics
Google Analytics use traffic log cookies to gain information about the use that is made of pages on our website. We use the information from cookies to generate reports on the usage of our website. These reports help us to improve our website by tailoring it to the needs of users.
Links to other websites
Our website contains links to other websites.  Our privacy policy applies only to our website. We do not have any control over other websites once you click the link and leave our site. If you provide information to a website to which we link, we are not responsible for its protection and privacy. Always exercise caution and read the websites privacy policy in full.
How long do we keep hold of the information?
There are certain reasons that we have to keep hold of some of your information. Naturally we keep your information while you are registered with us so that we are able to provide the service to you. However you can request that we delete your personal information at any time.
If you would like to request access to your information, update your details or unsubscribe from communications, please contact us.  We treat all requests for to access information or change information in accordance with the law.
Changes to our Privacy policy notice
We may change this notice from time to time by updating this page and will amend the revision date at the top of this page. The modified or amended notice shall be effective as to you and your information as of that revision date. You should check this page occasionally to ensure that you are happy with any changes.
How to contact the appropriate authority
Should you wish to report a complaint or if you feel that we have not addressed your concern in a satisfactory manner, you may contact the Information Commissioner's Office.